Proof Positive | 19 April - 28 July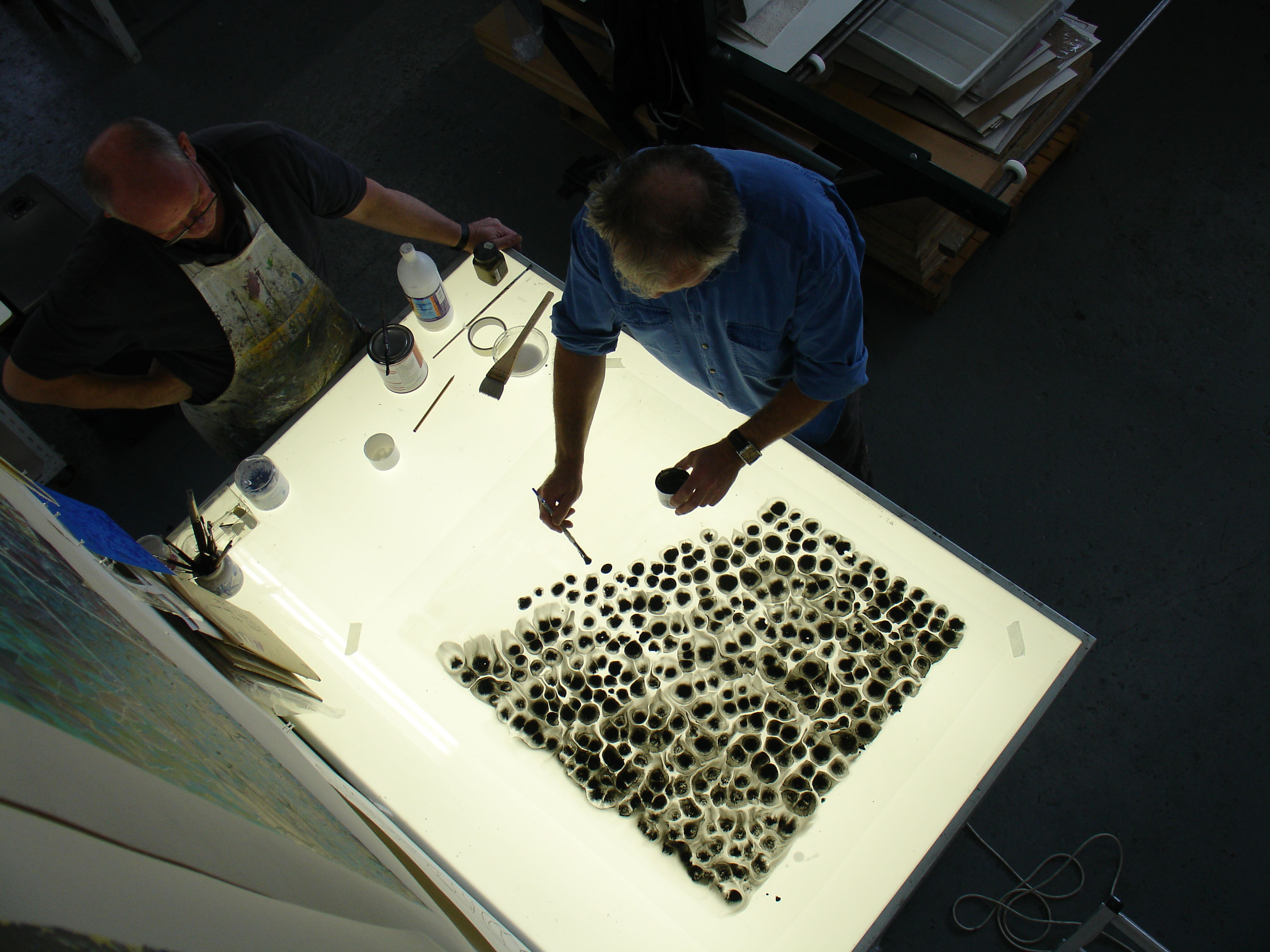 Featuring a dynamic selection of 60 hand-printed and original works by artists from across the UK and USA, Proof Positive charts the last 15 years of activity from The Print Studio, Cambridge. Established by artist and master printmaker Kip Gresham in 2002, the studio has produced prints by renowned artists including Alison Wilding RA, Humphrey Ocean RA, Peter Randall Page RA and many more. Proof Positive brings them together to relect the collaborative relationships which develop between the studio and the artists, showcasing its diverse and influential approach to process in contemporary printmaking.
The Gibberd Gallery will also be host to an exciting programme of events relating to the exhibition. If you would like to attend, please call the gallery on 01279 446 404 or email us at This email address is being protected from spambots. You need JavaScript enabled to view it..
SCREENING: Which Way Up? Tuesday 29th May 7-9pm
A special screening of the film about artist John McLean by Michael Proudfoot. Refreshments available. This is a free event.
ARTIST TALK: The Printer's Way, Thursday 14th June 7-8pm
Anne Desmet RA, revered aritst and printmaker discusses her exquisite engravings with opportunity for questions and debate. Refreshments available. Booking required.
WORKSHOP: Printmaking on a Budget, June
Artist led session for schools making original prints. Materials will be provided. Please enquire at the gallery.
TOUR: Cultural Art and Sculpture Tour, Thursday 19th July 10am-3pm
Gallery tour of the exhibition and permanent collection followed by a guided coach journey through urban areas, New Hall and the Gibberd Gardens. Booking essential.
With six Royal Academicians in Proof Positive, and 17 in the permanent collection, this project, with ArtFund support, forms part of RA 250 UK: exhibitions and events around the UK to celebrate 250 years of the Royal Academy of Arts.