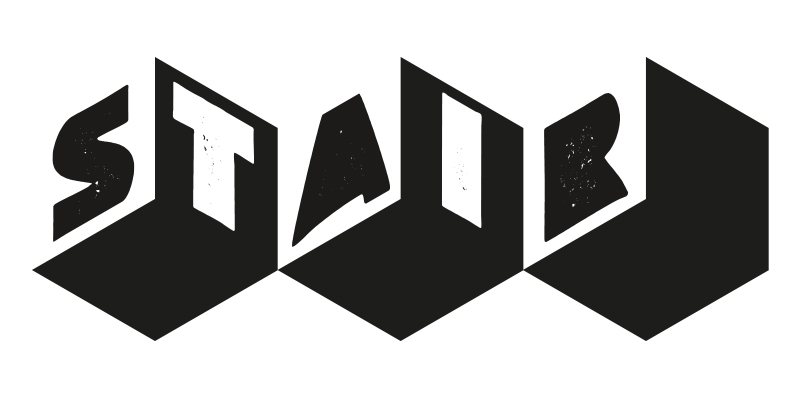 We are delighted to introduce the inaugural STAIR Finn Thomson and his new work
If It Starts to Fall Move Out the Way.

Special Event
Wednesday 13th December
1pm - 3pm Schools STAIR Workshop.
7pm - 8:30pm An evening with Finn Talk and Tour.
Britain's very own designated Sculpture Town, Harlow, Essex, sees this autumn the first culmination of its Sculpture Town Artist In Residence program, a new annual sculpture residency for a graduating Royal College of Art, MA Sculpture student under the guidance of Harlow Art Trust. STAIR is supported by the Royal College of Art, Harlow College, ACAVA studios, Pearson and the Gibberd Gallery.
The rationale underpinning STAIR is that over the next ten years Harlow Art Trust (HAT), with the aid of its supporters, will put in place a new legacy / generation of contemporary sculpture into an already extensive international collection for public use and dissemination. The STAIR will undertake a 16month residency from September based in the heart of Harlow in a provided studio at Gatehouse studios run by ACAVA.
There is no brief or direction imposed on the artist as to what may be produced through the term of their residency, so long as they challenge themselves through the environment of Harlow and a 'thing/s' are made towards a final outcome in November/December of the following year. From this new body of work produced by the STAIR, and after their solo exhibition at the Gibberd Gallery, a piece of artwork will be donated to HAT collection for the new lineage of sculpture for the town. During the residency the STAIR will be invited for teaching opportunities at Harlow College, helping those students see a different perspective of and on art taught from a working artist.
All supporters of this project believe one of the most difficult and complex challenges facing artists emerging from art schools is how to begin and then to establish themselves as a professional. They equip themselves with academic, analytical, critical, and technical skills but the real work, on what it means to practice as a professional artist, begins post-graduation. The Sculpture Town Artist In Residence project enables emerging artists to develop their own means of locating themselves in the world, independent of art school and independent of academic expectations.
We are delighted to introduce the inaugural STAIR Finn Thomson and his new work If It Starts to Fall Move Out the Way, and we are also pleased to announce that the second STAIR Paloma Proudfoot, who is currently in place at Gatehouse studios building towards her exhibition in the autumn/winter of 2018.
Finn Thomson, Statement 2017:
What is sculpturally here, purely in a physical sense? … Weight, material and size, often these are the pieces that do not move or change. If It Starts to Fall Move Out the Way is an understanding of what value means both socially and commercially.
Treating sculpture as something functional, akin to a tool, then asks questions of all functional objects. There is a space between the intention of sculpture or architecture and the reality of what context it exists in now. This new work is an observation, a binding together of public barriers, public sound, public intervention and seemingly new public spaces.