This exhibition will be a celebration of the artist, his work and working methods and the themes that inspire him. Works will include sculpture made from stone, marble and bronze as well as works on paper and maquettes. This will be an exhibition that lives within the gallery playing with the ideas surrounding Randall's work including the patterns and chaos within nature.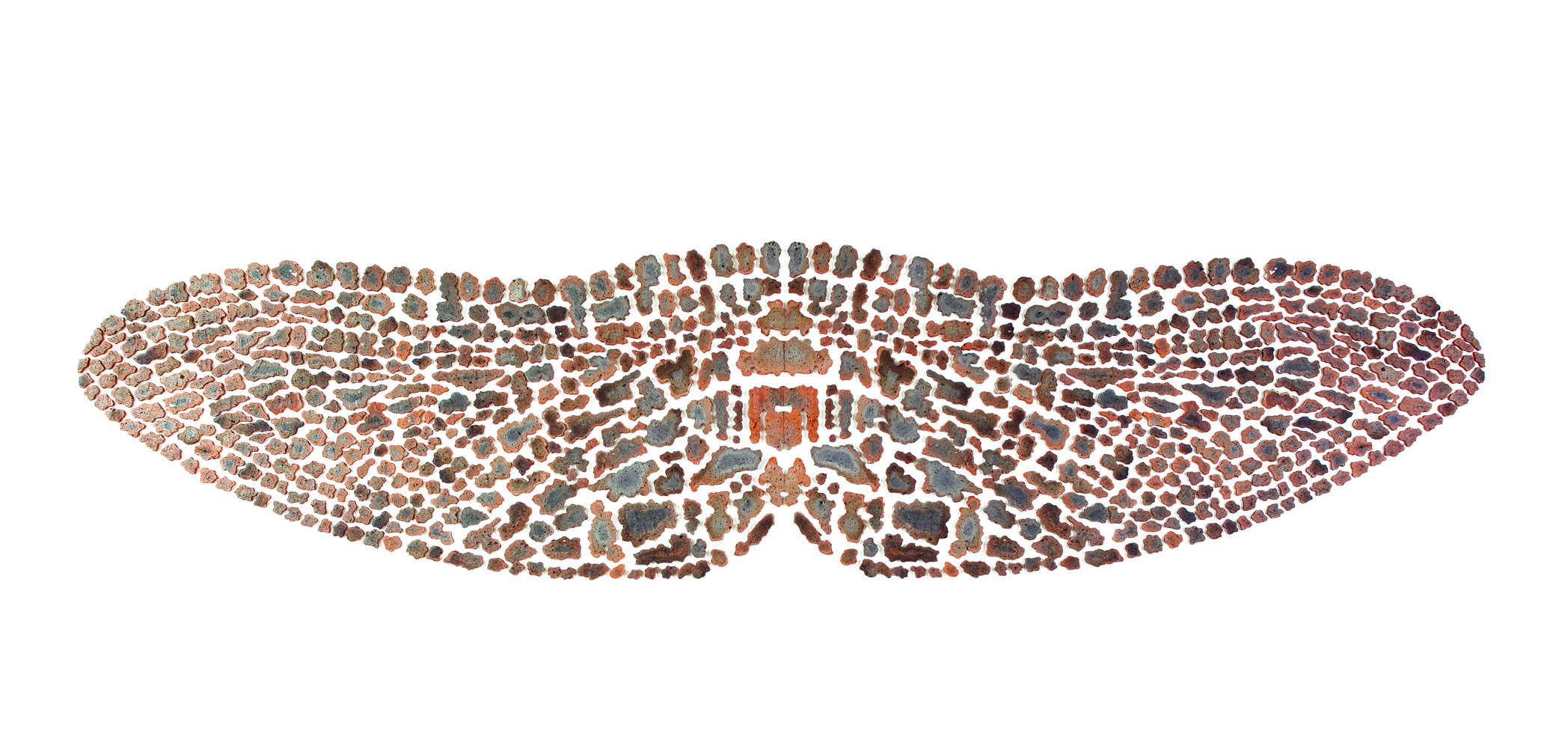 This extravagant and vibrant exhibition of carvings, bronzes, works on paper and maquettes sees the work of Essex born and internationally renowned artist Peter Randall-Page RA come to the East of England for the very first time at the Gibberd Gallery, managed by the Harlow Art Trust.
The gallery will be transformed into a journey through Peter's artistic transitions allowing visitors to examine techniques close up and investigate their beginnings in the natural world and the mathematics which are within each form. The journey begins with the stone carving Warp and Woof placed in The Water Gardens, creating a unique marker and a starting point for visitors to this ground-breaking show.
Peter delves into the mathematics of natural forms exploring patterns, camouflage and symmetry as well as its sensuality and inherent rhythm leading to a distinct and robust body of work each tangibly connected but distinctly unique. Peter's enquiring working process leads to passionate study of forms and theory of patternation within nature. Pattern is usually a term used for the application of decoration to a surface of an object. Peter's exploration of the term and its fundamentality for natures existence brings a whole new meaning to pattern, being used within not just the aesthetics of the work but is concept and meaning. Sketchbooks and ephemera show his working and application of study to practical objects.
No study however is required when coming face to face with these intensely captivating works, instinctively we recognise and react to their geometry and beauty as we do to nature everyday. Peter describes this as "plants, in common with the rest of the world, enter our consciousness as subjective feelings as well as more quantifiable information; we recognise them as an aspect of the biological system of which we ourselves are a part; they nourish our spirits as well as our bodies and stimulate our imaginations as well as our intellects''
Stand out works include the ceramic mosaic Wing (2009) which magnifies the intricate cellular structure of a grasshopper wing with each tile representing a single cell, this allows us to see the invisible in a solid and textured form. The series of three bronze works Theme and Variation juxtaposes order and randomness cleverly created with the use of a natural boulder with thousands of ping pong balls attached in a regular pattern following the depression and rises of the original stone. Cast in bronze and painted in black these deep and alluring sculptures intrigue with their uniformed nodules and dark matter quality.
This exhibition is a fitting display of contemporary sculpture for a town with an established reputation for 20th Century sculpture on public display across Harlow.
Events
Free Family Workshop - Sculpt your own Peter Randall-Page boulder
Saturday 18th June 11am - 2pm

Create your own sculpture using clay and be inspired by the shapes, textures and patterns from the work of Peter Randall-Page. The boulders will be displayed in the gallery for the duration of the exhibtion and you will be able to take it home when the exhibition finishes. This is a free drop in workshop for all ages.
Biography
Peter Randall-Page was born in the UK in 1954 and studied sculpture at Bath Academy of Art from 1973–77.
During the past 30 years he has gained an international reputation through his sculpture, drawings and prints. He has undertaken numerous large scale commissions and exhibited widely. His work is held in public and private collections throughout the world including Australia, Eire, Germany, Italy, Japan, Netherlands, USA, Spain, South Korea and Turkey. A selection of his public sculptures can be found in many urban and rural locations throughout the UK including London, Edinburgh, Manchester, Bristol, Oxford and Cambridge and he is represented in the permanent collections of the Tate Gallery, Victoria & Albert Museum and the British Museum.
He has been awarded an Hon D.Litt Bath Spa University (2013), Hon D.Litt Exeter University (2010), Hon D.Litt York St John University (2009) Hon D.Arts University of Plymouth (1999) and was elected as a Royal Academician in the category of sculpture in June 2015.
As a member of the design team for the Education Resource Centre (The Core) at the Eden Project in Cornwall, Peter influenced the overall design of the building incorporating an enormous granite sculpture (Seed, pictured) at its heart.
Recent commissions include Harmonic Solids for the University of Music, Karlsruhe (2013) Source at Southmead Hospital Bristol (2013), Theme and Variation commissioned by the University of Birmingham for the façade of the Bramhall Music Building (2014) façades at the new Laboratory building at Dulwich College designed in collaboration with Grimshaw architects (2015) and a major new work The One and the Many at Fitzroy Place, London.
Link to Peter Randall-Page website
Image Credit: Jonty Wilde