Spring Raffle - Jim Peel Water colour
We are raffling a beautiful water colour of the Clock Tower by Jim Peel in support of the Gibberd Gallery permanent collection.
Jim Peel was a member of the Friend's Committee for some time, and has run a very popular water colour class at the Arc Old Harlow for the past 15 years. Jim has been drawing and painting since the 1940, starting in Primary School. Although untrained he has considerable technical and artistic ability.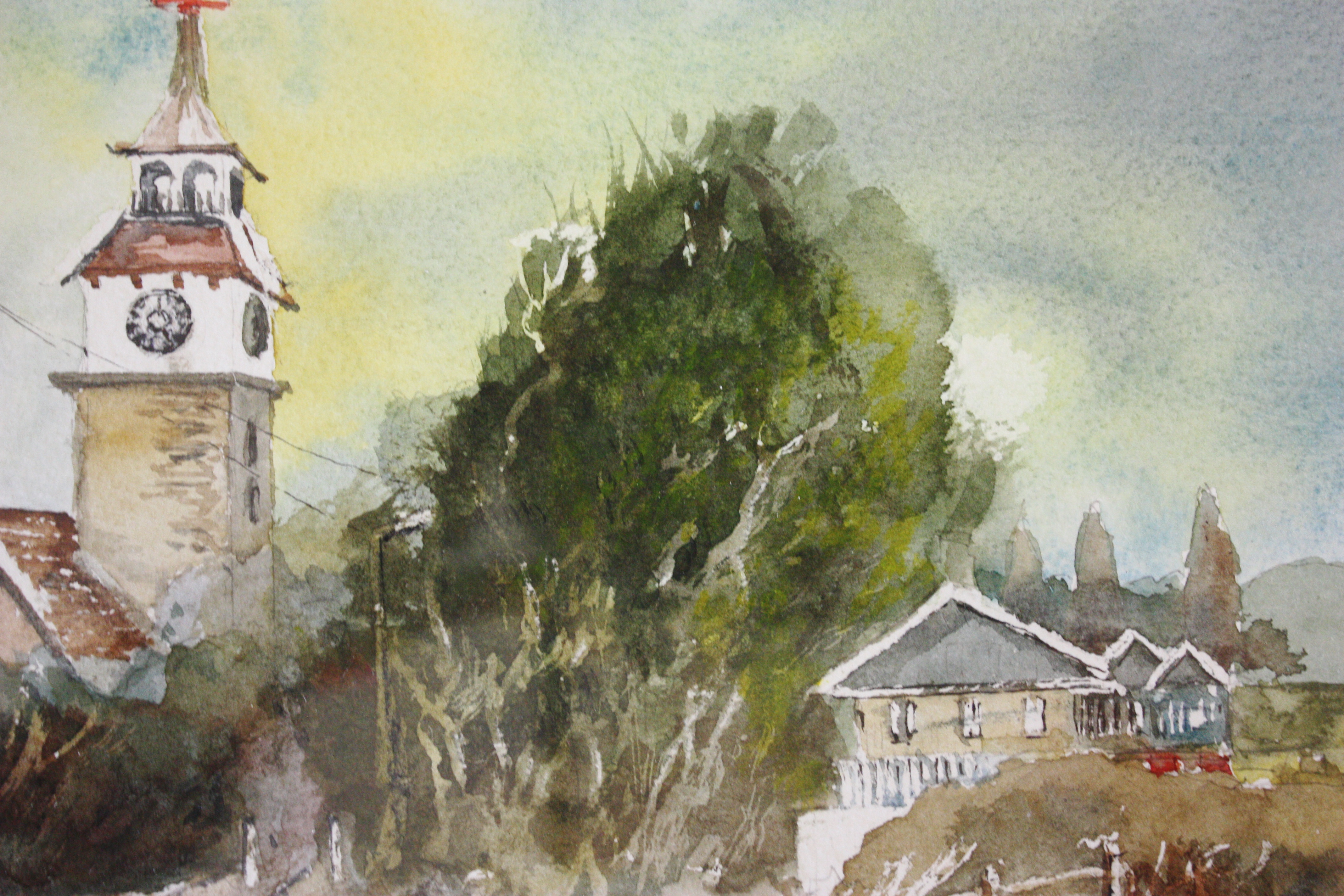 Tickets are £1 each
Attain your tickets from the Gibberd Gallery or through contacting the Friends.
The draw will be held at the Gallery on Wednesday 1st April at The Big Sculpture Build event during the Easter Holidays.